The Truth About Prince's Best Album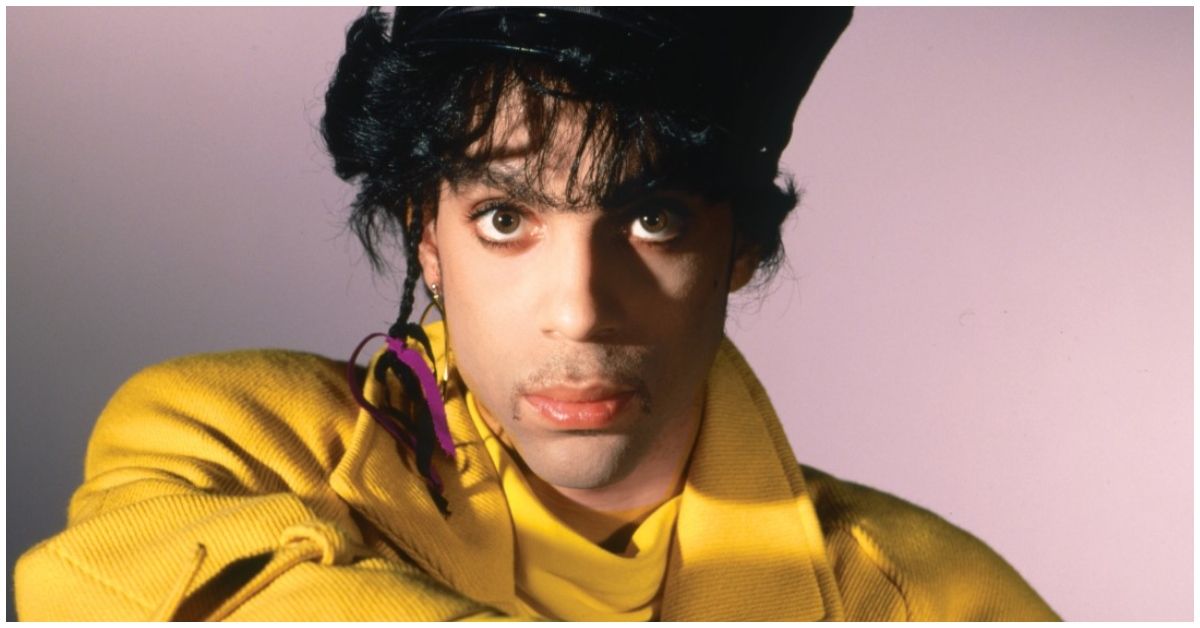 If we can say that "Sign O 'The Times" saved Prince's career. In 1987, Prince was already known for "Purple Rain" and his strange affinity for doves was common knowledge. He already had a Grammy, written for others artists like Kenny Rogers, and even made a movie. Unfortunately for him, his second film, Under The Cherry Moon, won him a Razzie Award for Worst Actor as well as one for his song "Love Or Money".
A day after Prince's Razzie won, however, he released one of his most influential and arguably his best albums, "Sign O 'The Times". While he was not an immediate commercial success, the album added much-needed fuel to his career and propelled him into a very busy period in the early 90s. "Sign O'The Times" accurately showcased the talent of late artists for skipping genres while at the same time presenting some of his most moving works. Honestly, many of the songs featured on her ninth studio album are still relevant today. Here's how Prince created this stunning piece …
Three Discarded Albums Made "Sign O 'The Times"
"Sign O 'The Times" featured two records of a wide range of music. And, of course, Prince adopted a new character for each of his songs on the album, for "Hot Thing", he was an androgynous character, for "The Cross", a good Christian, and a funk-man for " It's Gonna Be a Beautiful Night, "and so on …
While every decision on the album seemed perfectly thought out, according to the BBC it was a messy process to do it. Much of this was due to the fact that he and his "creative muse" Susannah Melvoin got engaged and then separated, as well as the fact that Prince fired his backup group.
For this reason, Prince rewrote and even rejected much of the work he was doing from 1985 to 1987. In fact, one of the reasons the songs on "Sign O 'The Times" have a different tone is that 'they were actually all from different albums. During this difficult creative process, Prince threw away much of the work he had done on three albums, "Dream Factory," Camille "and" Crystal Ball "… The remains were pieced together for" Sign O ' The Times "and sort of … sort of … it was absolute genius. Especially his song" The Ballad of Dorothy Park "and his hit" U Got The Look ".
Related: Prince was the inspiration behind this classic Disney character
According to Prince's 1985-2003 saxophonist Eric Leeds, other creators around him had no idea where his music was going.
"The songs came out like a sneeze, track after track, track after track," said Susan Rogers, Prince's sound engineer from 1983 to 1987.
In a radio interview, Prince explained his creative process:
"I hear things in my sleep. I walk around and go to the bathroom and try to brush my teeth and all of a sudden the toothbrush starts to vibrate. It's a groove, you know? " Prince explained. "You have to deal with it, and that means ditching the toothbrush and going down to the studio or going to a bass guitar, quick! My best things came out like that."
It was not uncommon for Prince to call his crew in the middle of the night and ask them to come to the studio to record with him.
"He was so unique in terms of his cognitive profile," said Susan. "As a doctor [in Psychology] I researched the neurobiology of creativity and it made me realize how unique Prince was. To use his own words, 'These kinds of cars don't overtake you every day.' "
The songs that made the album
As previously reported, Prince dropped three albums to do "Sign O 'The Times". The first was "Dream Factory", which he recorded between 1985-1986 with Lisa Coleman and Wendy Melvoin (sister of his creative muse Susannah) from The Revolution. Together they worked on the early incarnations of "Starfish And Coffee" and "Strange Relationship" as well as a host of other works that have been scrapped altogether.
Related: Prince's Estate could drop a vault of unreleased tracks over the next 100 years
"I love all that Dream Factory material he did with Wendy and Lisa. Songs like 'In A Dark Room With No Light' or 'All My Dreams'. Loved the return to the vibe of the soundtrack to the 1930s movie. It was like when Paul McCartney would write songs like Lady Madonna. An interesting start for him, "said Prince keyboardist Matt Fink.
However, the album came to an end when Prince decided to fire Lisa, Wendy and The Revolution due to the tensions that were brewing between them. Prince was notoriously picky and Wendy and Lisa wanted to branch out. This prince was threatening.
"I tried to talk him out of it [from firing them, but] he didn't want to listen to me. I remained friends with all of them, obviously, but it was a tough time, "continued Matt.
Soon after, Prince started working on an album called "Camille", which showed his sexual ambiguity.
"This [the Camille voice] was done via the variable speed dial on the analog tape recorder, "said Susan Rogers, his sound engineer. "He was slowing down the tape recorder while he recorded and sang in a different key and tempo. But when you put it back to its fixed speed, you have that pitch-shifted timbre; it would sound not quite masculine and not quite feminine. How he conceived it, you can't tell if Camille is alive or dead, you can't tell if Camille is a man or a woman. "
While a hundred test copies of the album were printed by Warner Brothers, Prince decided to unplug it and transfer some of the best songs to "Crystal Ball". But when Warner Brothers got their hands on the absolutely massive "crystal ball", they told Prince to reduce the amount of material in it. This made Prince just pissed off. While the studio wanted him to "cut" it, Prince decided to "reconfigure" much of his best work on the album to "Sign O 'The Times".
For this reason, the album is considered Prince's best work. After all, it showed just how diverse his musical talents were and how particular he was about what actually came out. In short, he really cared about what he was doing.
Next: Salma Hayek remembers and wishes the prince a posthumous happy birthday
Megan Fox's embarrassing behavior at VMAs baffles fans
Megan Fox and Machine Gun Kelly continue to show off their whirlwind romance.
Read more
About the Author