Police suspect hit by teacher killing kindergarten student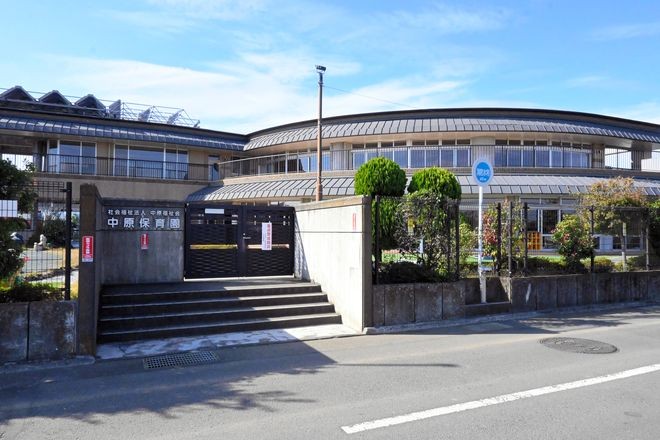 Ayako Kaetsu works at a nursery school in Hiratsuka, Kanagawa Prefecture, December 3, 2020 (Yoichiro Kodera)
YOKOHAMA – A kindergarten teacher has been arrested for allegedly assaulting a one-year-old girl she was caring for that resulted in the child's death in 2017, police said.
Kanagawa Prefecture Police announced on November 1 the arrest of Ayako Kaetsu, 45, who worked at Nakahara Kindergarten in Hiratsuka, Kanagawa Prefecture, on suspicion of inflicting injuries that resulted in death. dead.
Kaetsu, who lives in Isehara in the prefecture, reportedly denied the allegation.
She is suspected of assaulting Ayaka Yanagida, a Hiratsuka toddler who attended private certified kindergarten.
The assault allegedly took place between 12:35 p.m. and 1:05 p.m. on April 27, 2017, in a room in the school that children used to take naps, investigators said.
Ayaka suffered from a traumatic subarachnoid hemorrhage resulting from a bruise on her head and a fractured skull and was pronounced dead around 3:05 p.m. at the hospital where she was rushed.
The suspect started working as a kindergarten teacher in October 2010. Ayaka's parents had asked the nursery school to improve the way Kaetsu looked after their child before the incident, sources say. investigation.
The alleged assault came to light after the suspect informed the school principal that Ayaka was unconscious, and the principal made an emergency call on the same day of the incident.
"A one-year-old girl looks sick," the director told the person who answered the call.
Based on footage from preschool security cameras and accounts from other staff members, IInvestigators determined that Kaetsu was not only looking after Ayaka, but also other children on her own right before the principal made the emergency call.
Police said they decided to arrest Kaetsu because, based on the doctors' advice, they believe Ayaka probably died from a severe blow to the head and ruled out that the injury was due to a fall.
The nursery school had 19 staff, including teachers, and 124 children aged 0 to 5 at the time of the incident, according to data obtained through a disclosure request to Hiratsuka.
The preschool questioned Kaetsu and other staff after Ayaka's death, but found no problem with their conduct, according to a school lawyer.
The suspect reportedly left kindergarten at the end of March.
(This article was written by Shinjiro Omiya, Kyoko Doi, and Rikuri Kuroda.)