Kenyan organic fertilizer company secures 10 million shillings grant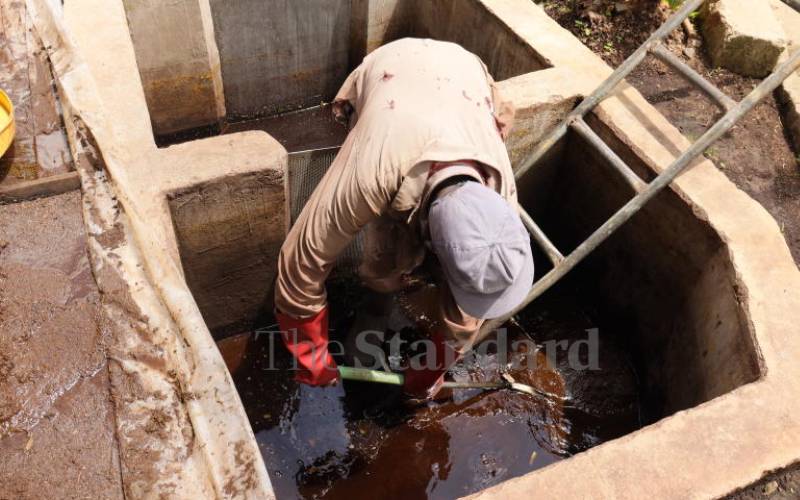 Mazao Fertilisers, a local start-up making liquid organic fertilizers and organic digesters, has been admitted to a Danish-funded program that helps develop businesses engaged in green projects.
The Meru County-based company is expected to receive funding of 10 million shillings over two years to bolster its operations.
Access to funding under the program is 5 million shillings for the first year, with the possibility of a one-year extension to an additional 5 million shillings.
"Mazao organic liquid fertilizer is 100% organic liquid fertilizer. It is also blended with natural anti-fungal, pest control and anti-bacterial properties, making it a one-stop-shop for farmers, as it is both a compound fertilizer, which is used throughout the life of the crop. It involves the stages of planting, flowering and fruiting, as well as a natural disease control agent for crops, "said company director Thuranira Thiaine.
The digester the company manufactures is used in waste management and to extinguish odors in toilets, septic tanks, municipal sewers, death pits, placenta pits and industrial effluents.
"Natural digesters catalyze the natural breakdown of organic matter in waste, releasing clean, treated, safe water that can be recycled for rinsing, cleaning, gardening or reforestation," he said.
At the United Nations Climate Change Conference in Glasgow, Scotland, the start-up was selected in the Greenbiz Accelerator cohort, for the year 2021.
The program is managed by the Danish Ministry of Foreign Affairs and the Kenya Climate Innovation Center.
It aims to enable 300 companies to create more than 3,000 jobs in the sectors of renewable energy and energy efficiency, agriculture, water, commercial forestry and waste management over a period of time. five years.
By focusing on these sectors, the project hopes to reduce poverty and hunger, expand access to clean water and sanitation as well as affordable and clean energy and climate action.
"The main objective of the program is to increase the commercialization and scale-up of climate-smart innovations, which create decent jobs, increase access to low-carbon energy sources and resilience of communities and households to climate change as well as other environmental and social benefits, "he added.