Brock Horticultural Students Plan for a Green Spring | New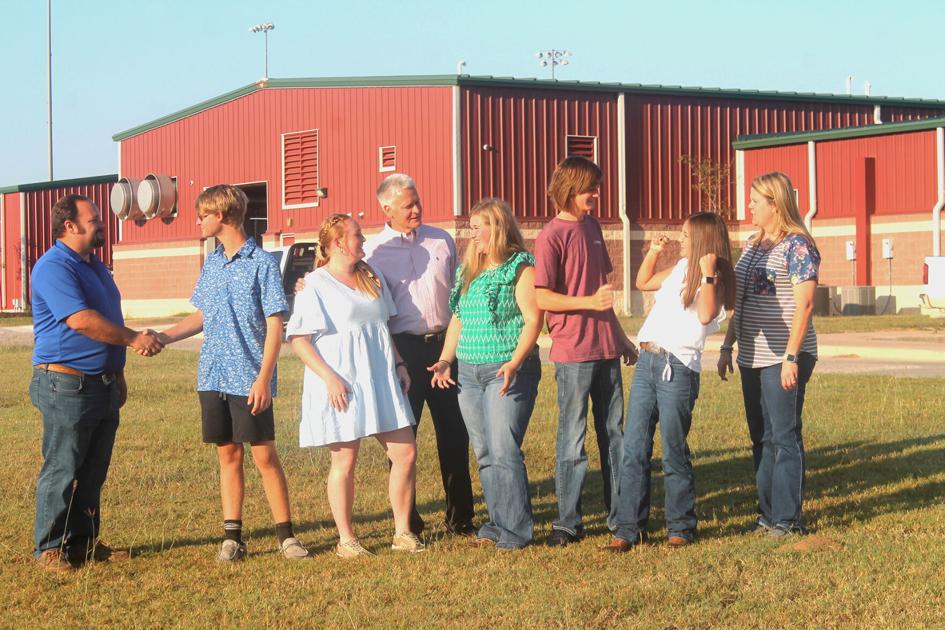 BROCK – Spring will be very green in Brock next year, as students begin to carve out their futures in a greenhouse planted on their high school campus.
Senior Mya Alford, one of 177 Eagles enrolled in the school's horticultural course, understands the pride that comes with caring for plants.
"To be able to see something from a seed and watch it flower and grow and go through its different stages," she said Thursday, sitting in the farm building with other horticulturalists.
Her classmate Ashlynn Rogers added that breeding makes the world a better place.
"Knowing that it will benefit someone else, provide a flower," the junior said.
Or, he could bring the food of the physical variety.
"It could feed a hungry person, with the crops you grow," added second student Avery Hyatt.
The benefits of horticulture go both ways, noted junior Kagen Schrick.
"You can start from a bunch of seeds," he said, adding that growing them into show plants can win scholarships. "It helps everyone. "
Students will plant annuals for landscaping once they enter their new classroom, said Dave Marcath, an agricultural instructor. A fellow agriculture teacher Laura Horner said students will learn hydroponics and create landscape projects for a campus each year in District 3A.
"We also plan to have horticulture and growing projects in the greenhouse," Horner said.
The inauguration of the greenhouse took place two weeks ago on the lawn immediately west of the farm building.
"It should be ready by Christmas," said high school principal Bobby Atchley.
The Brock ISD school board in September authorized $ 14,000, from surplus bond funds from 2019, for the greenhouse. Board Chairman Bill Cooper said the administrators were "so happy" to include the greenhouse among the tools for student success.
"This has been needed for some time and will allow them to gain hands-on experience outside of the classroom," Cooper said. "We are proud of the program that Mr. Marcath and Ms. Horner are developing with over 177 students in the horticultural pathway.
The facility will also help members of Future Farmers of America High School in their work with the FFA Junior children, ages 3 and 4, whom they have already mentored in this year's flower pageant.
"It doesn't restrict children's creativity," Alford explained as a benefit of a greenhouse's controlled environment.
Marcath also said that the ancient science of horticulture easily integrated into modern science.
"Computing in the information age is really great," he said. "We're now talking about horticulture and a lot of that from an IT perspective. "
Watering regimes and climate control, he said, can be programmed.
"Most can be done from a cell phone," Marcath said. "We have a lot of people who know or not that horticulture, or the science of plants, is their passion in life."
Rogers sounds like this remark. The daughter of a cattle breeder, she grew up showing animals at herding events and said she was never drawn to plant science until it reached her imagination at the high school.
Austin Cole, a junior, grew up around horticulture as the third generation of Cole's Plants, a wholesale nursery on Interstate 20.
"My dad, personally, he's still working in there, the greenhouses, to make sure everything is in tip top shape," he said. "If something is dying, we need to know what fertilizers (to apply) and the percentage of shade."
Hyatt added that young horticulturalists are in good hands at Brock.
"The agricultural teachers, they always push you and say, 'You can do it,'" she said. "They want you to do more and strive high."
Schrick added that he aspires to pass his love of farming on to his own sons and daughters.
"It would be great, because my grandparents were all involved in farming," he said. "My whole family is involved in agriculture. It would be amazing for the next generation to get involved in agriculture.